It's been a few years since I began recording my rants about "printing your photos!" for posterity and share-ability in the form of my online "Cobbler Series." I thought it was time for an update. Life changes and technology changes, but my desire to hold onto the moments of our family's life in a way that's digestible by my kids and by future generations still has me plugging away at all my various systems. I may fall behind (that's what February's for!), but I never give up.
In addition to updating the content from the original series, I would love to continue with some more topics. I've recently posted about how to take meaningful photos of your family on vacation, for example, and even a few tips on traveling with a large family. Maybe even some photography tips? I mean, if you're here, we've got something in common. Whether it's a love of documenting our families or a love of traveling with our families or a love of photography or a love of books, maybe you'll find something here that inspires you. (If you do, PLEASE tell me so, will you? I'm perfectly happy to talk to a wall, but it's made all the more meaningful if I hear that someone leaning on that wall is hearing me and enjoying my words, ;))
Please enjoy the new and improved Jaye McLaughlin Photography Cobbler Series - Printing your Photos!
*****
Printing Your Photos
People always ask me how I manage the many, many photos I take every year, and the truth is that it's not a short answer.  Did you ever hear the saying "The cobbler's children have no shoes?"  It refers to the phenomena where people who are successful at doing something but don't demonstrate that in their own personal lives.  I'm always ranting here and on Instagram and on Facebook about "printing your photos!"  "Don't let them stay trapped on the cute little thumb drive in your drawer!"  "Put them on the walls!" "In books!" "Everywhere!!"  But do I live by this rule myself?
Well, yeah. Let's just say I'm not a cobbler.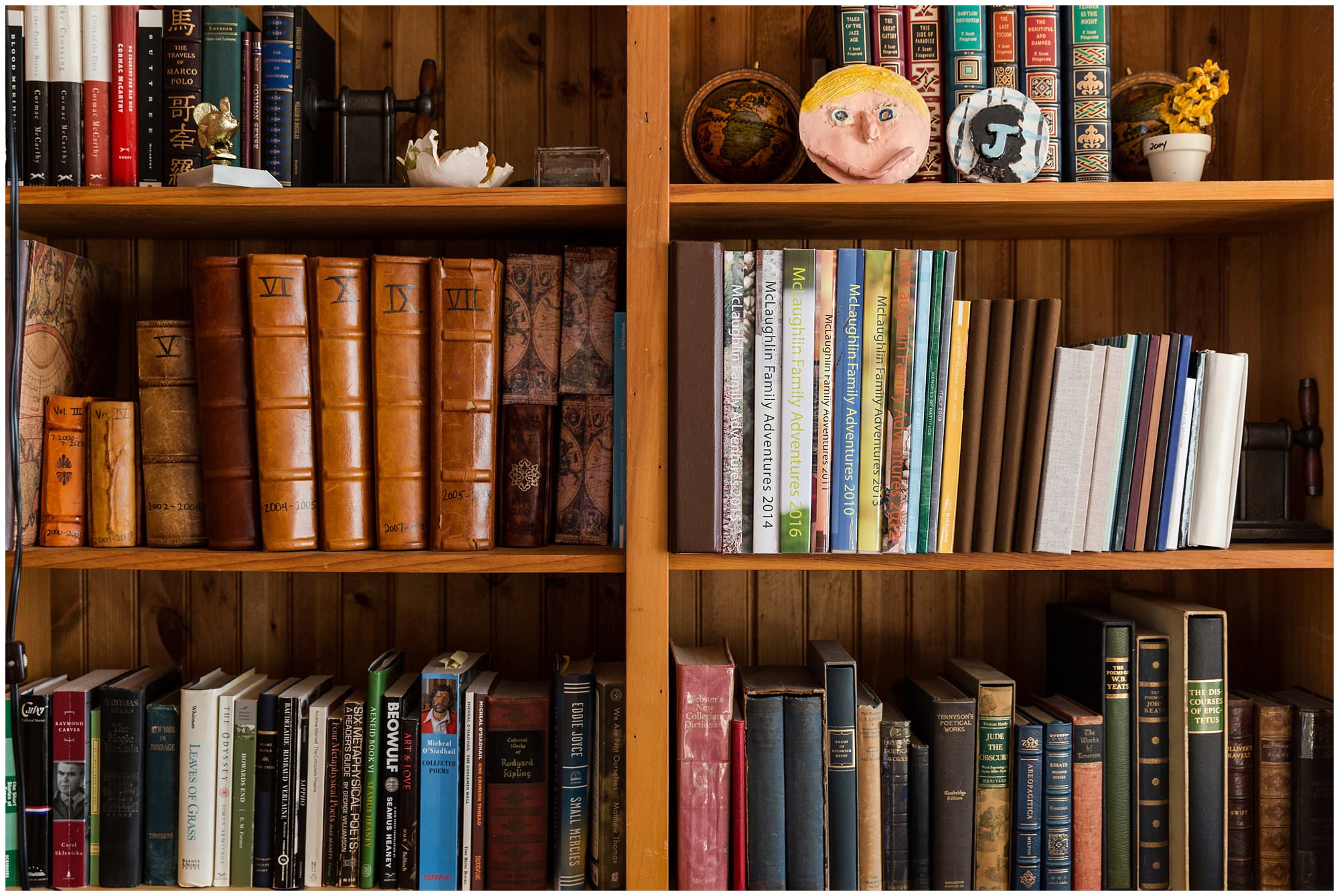 (And I haven't even shown you any of my walls yet).
For years I've been meaning to share with you how I stay on top of making sure my photos make the very important transformation from bundles of pixels on my hard drive to real-life products that I and my family can enjoy. And now, I'm finally going to show you how I do this. I hope that sharing this will help you see that if you are a little bit organized and take advantage of the many, many consumer products and services available these days for printing photos, you can have a veritable library of tangible memories to enjoy in your home and to pass on to your little ones for generations. And all these things will look great sitting next to your collection of McGuire Storybook Albums and Lincoln Coffee Table Books. 😉
I call it The Cobbler Series. Stay tuned, as I'll be indexing all the posts here (and I've given them their very own category, which I'm calling "Tips" - who doesn't love a good tip?)
Printing your Instagram Photos Automatically
Taking Meaningful Photos of your Family Vacation
Tips on Traveling with a Large Family
Tips for Starting a 365 Project
Please feel free to ask any questions throughout this process (HERE or at jaye@jayemclaughlin.com or in the comments below). Your question might be the subject of a future installment! I've got lots more in store for you as part of this series, friends. Stay tuned for tips on designing photo books, backing up your photos, framing your photos, making a photo wall display, starting a 365 project, giving back to your community through photography and more. What else do you want to hear about? Choosing a camera? Using light? The Rules of Composition? The elements of Exposure? My gosh, the possibilities are endless - hold onto your hats!!
Thanks for looking,
~Jaye
__________
Jaye McLaughlin Photography specializes in documentary style family lifestyle photography in Westchester County, NYC, Connecticut and beyond. I would love to begin planning your family photo session. View more of my work in my family portfolio HERE. Check out some brand new sweetness in my newborn portfolio HERE. If you're interested in a family, newborn or maternity session and would like to learn more, click HERE. To get in touch, just go HERE, or email me or call me directly at jaye@jayemclaughlin.com or 914.263.0236. I look forward to hearing from you!